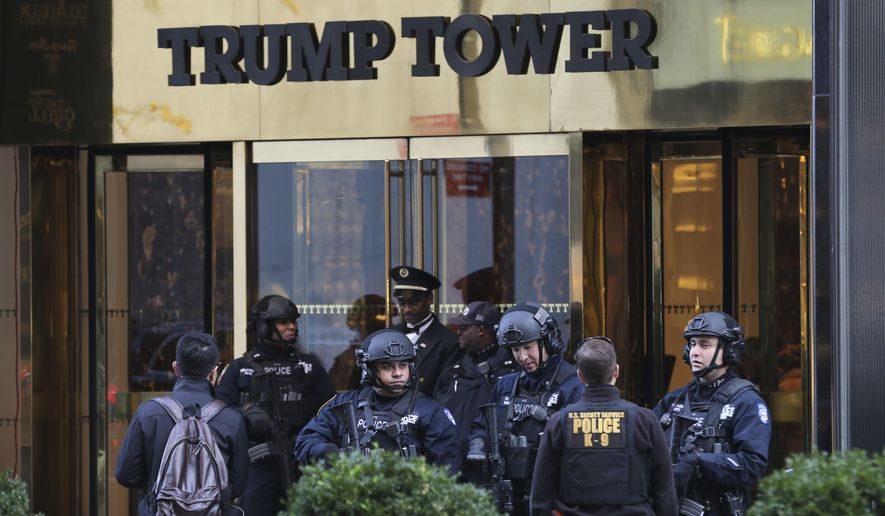 Sassy Liberty AMERICA'S FREEDOM FIGHTERS –
An unoccupied vehicle bearing Maryland plates was broken into outside the home of a secret service agent in Bath Beach, Brooklyn.  Among the missing items was a Secret Service laptop containing floor plans and evacuation protocol for New York City's Trump Tower, as well as information pertaining to Hillary Clinton's email investigation and other sensitive information. First lady Melania Trump and 10-year-old son Barron still live at Trump Tower currently, until the end of the school year.
ADVERTISEMENT - STORY CONTINUES BELOW
take our poll - story continues below
Whom do you consider to be the most corrupt Democrat Politician?
Completing this poll grants you access to AFF updates free of charge. You may opt out at anytime. You also agree to this site's Privacy Policy and Terms of Use.
The theft has the White House scrambling like mad due to the highly sensitive data located on the laptop.  The safety of the first lady and Barron are paramount. The agent told investigators no information about the White House or foreign leaders was stored on the laptop, however.
ADVERTISEMENT - STORY CONTINUES BELOW
Surveillance video did not show the vehicle break in. It showed only a white man in dark clothing pulling up the Secret Service agent's home, turning on the hazard lights, and exiting the back passenger side of what appears to be a Chevrolet Malibu. This may have been an Uber. The same man was observed to be carrying the agent's bag on Bay 10th Street and Cropsey Avenue.  The black bag was later recovered at 1533 Cropsey Avenue but the laptop was not with it.
"Lapel assignment pins" which included Trump, Clinton Campaign, UNGA and Pope pins were in the bag and how it was identified.
It is currently still missing. It is unknown if the agent was targeted specifically or if this was a random theft of chance.
ADVERTISEMENT - STORY CONTINUES BELOW
In a statement from the Secret Service –
"The U.S. Secret Service can confirm that an employee was the victim of a criminal act in which our Agency issued laptop computer was stolen. Secret Service issued laptops contain multiple layers of security including full disk encryption and are not permitted to contain classified information. An investigation is ongoing and the Secret Service is withholding additional comment until the facts are gathered."
The stolen laptop is considered a compromise of National Security.
"The Secret Service is very heavily involved and, citing national security, there's very little we have on our side," a police source said. "It's a very big deal. There's data on there that's highly sensitive. They're scrambling like mad."
I smell an inside job.
h/t – Washington Times
God Bless.
Here's How To Be Sure To Continue Seeing Our Content On Facebook
TOGETHER WE WILL MAKE AMERICA GREAT AGAIN!
Dean James III% AMERICA'S FREEDOM FIGHTERS
Please like and share on Facebook and Twitter!
Facebook Has Banned Us!
The leftists at Facebook decided they didn't like our message, so they removed our page and are censoring us. Help us fight back and subscribe to our newsletter so that you can stay up-to-date with everything Facebook doesn't want you to see!
Disqus Comments