Sassy Liberty AMERICA'S FREEDOM FIGHTERS –
In an interesting turn of events proving President Donald Trump's assessment and that of many Americans that the Russian collusion probe is little more than a witchhunt, Special Counsel Robert Mueller just fired one of his TOP investigators after he was busted sending text messages that expressed anti-Trump political views.
Gee, nothing to see here folks…
The agent is known as Peter Strzok and Mueller described him as one of the most experienced and trusted F.B.I. counterintelligence investigators on his team. Strzok helped lead the investigation into whether Hillary Clinton mishandled classified information on her private email server. He has also played a major role in investigating so-called links between President Trump's campaign and Russia. Now we find that Strzok had a hidden agenda showing extreme bias against President Trump and his campaign.
Strzok was unexpectedly reassigned over the summer to the F.B.I.'s human resources department where he remains to this day.  His abrupt and immediate removal from the Mueller Russian collusion investigation followed the discovery of text messages in which Strzok and a colleague discuss various political events in ways highly critical of President Trump, demonstrating an extreme bias against the president.
The exact content of the texts have not been disclosed, but whom he was texting was later revealed in a follow-up report, which also added further concerns about problematic behavior by Strzok. The Washington Post reported that Strzok had been texting FBI lawyer Lisa Page, who worked for Deputy Director Andrew McCabe and had been part of the Mueller team into the summer.
Mueller has already received significant criticism for the extreme bias by compiling a team of nothing but Democrats and leftist donors to the Democratic Party, the Clinton Foundation, Hillary Clinton's presidential campaign, and Bill Clinton judicial appointees.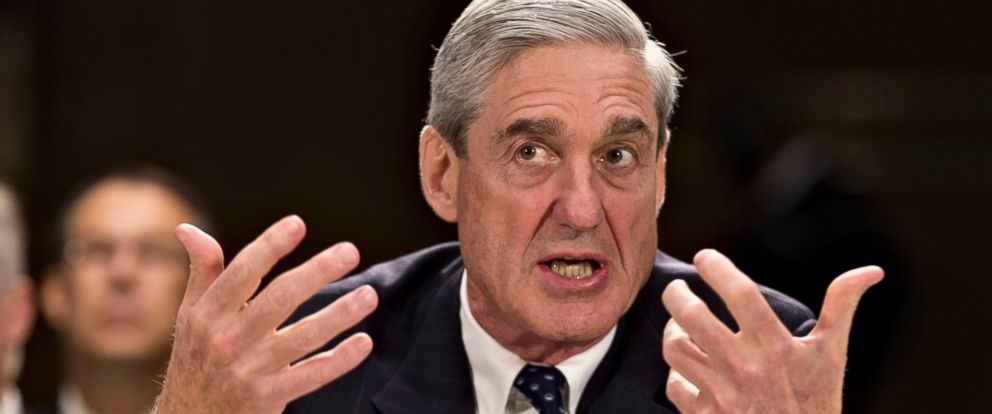 The left is touting Mueller's removal of Strzok from the Russian Collusion investigation as evidence that Mueller moved swiftly to remove any perception of potential bias against the Trump administration. However, what it actually reveals is the deep-seated bias of Mueller and the F.B.I. against the Trump administration, and most especially against President Trump himself with regard to the Russian witchhunt of which no evidence has been found, despite what the leftist progressives would have us believe.
Many on the left are touting Michael Flynn's plea of guilty for "lying to the FBI" as some sort of sign that Mueller is but seconds away from charging President Trump and members of his administration with collusion and the so-called #Resistance has won some kind of victory.
Except if you actually READ the plea? NOPE, not so much…
 On or about January 24, 2017, Flynn agreed to be interviewed by agents from the FBI ("January 24 voluntary interview"). During the interview, Flynn falsely stated that he did not ask Russia's Ambassador to the United States ("Russian Ambassador") to refrain from escalating the situation in response to sanctions that the United States had imposed against Russia. Flynn also falsely stated that he did not remember a follow-up conversation in which the Russian Ambassador stated that Russia had chosen to moderate its response to those sanctions as a result of Flynn's request. In truth and in fact, however, Flynn then and there knew that the following had occurred:

a. On or about December 28, 2016, then-President Barack Obama signed Executive Order 13757, which was to take effect the following day. The executive order announced sanctions against Russia in response to that government's actions intended to interfere with the 2016 presidential election ("U.S. Sanctions").

b. On or about December 28, 2016, the Russian Ambassador contacted Flynn.

c. On or about December 29, 2016, Flynn called a senior official of the Presidential Transition Team ("PTT Official"), who was with other senior members of the Presidential Transition Team at the Mar-a-Lago resort in Palm Beach, Florida, to discuss what, if anything, to communicate to the Russian Ambassador about the U.S. sanctions. On that call, Flynn and the PTT official discussed the U.S. Sanctions, including the potential impact of those sanctions on the incoming administration's foreign policy goals. The PTT official and Flynn also discussed that the members of the Presidential Transition Team at Mar-a-Lago did not want Russia to escalate the situation.

d. Immediately after his phone call with the PTT official, Flynn called the Russian Ambassador and requested that Russia not escalate the situation and only respond to the U.S. Sanctions in a reciprocal manner.

e. Shortly after his phone call with the Russian Ambassador, Flynn spoke with the PTT official to report on the substance of his call with the Russian Ambassador, including their discussion of the U.S. Sanctions.

f. On or about December 30, 2016, Russian President Vladimir Putin released a statement indicating that Russia would not take retaliatory measures in response to the U.S. Sanctions at that time.

g. On or about December 31, 2016, the Russian Ambassador called Flynn and informed him that Russia had chosen not to retaliate in response to Flynn's request.

h. After his phone call with the Russian Ambassador, Flynn spoke with senior members of the Presidential Transition Team about Flynn's conversations with the Russian Ambassador regarding the U.S. Sanctions and Russia's decision not to escalate the situation.

During the January 24 voluntary, Flynn made additional false statements about calls he made to Russia and several other countries regarding a resolution submitted by Egypt the United Nations Security Council on December 21, 2016. Specifically Flynn falsely stated that he only asked the countries' positions on the vote, and that he did not request that any of the countries take any particular action on the resolution. Flynn also stated that the Russian Ambassador never described to him Russia's response to Flynn's request regarding the resolution.
In addition to Flynn's guilty plea, he has agreed to cooperate with Mueller's ongoing investigation into Russian collusion and "is prepared to testify that Donald Trump directed him to make contact with the Russians, initially as a way to work together to fight ISIS in Syria," reports ABC News.
So nothing has changed….despite the extreme bias of Mueller's team, including that of Strzok who has now been outed and reassigned. A lawyer for Mr. Strzok declined to comment. A spokeswoman for the Justice Department said that "we are aware of the allegation and are taking any and all appropriate steps."
FOLLOW us on Facebook at Nation In Distress!
Dean James III% AMERICA'S FREEDOM FIGHTERS
Copyright 2017 Americas Freedom Fighters/ AFF Media. All rights reserved. This material may not be published, broadcast, rewritten or redistributed without expressed permission.
Please share this on Facebook and Twitter!