Sassy Liberty AMERICA'S FREEDOM FIGHTERS –
The leftist Mainstream Media along with many Democrats are doing the happy dance since the FBI and the NSA confirmed in Monday's Congressional testimony before the U.S. House Intelligence Committee that Obama did not wiretap Trump Tower.
Ummm yeah…..we knew that.
They conveniently forget the FISA warrant request is a matter of public record as well.
ADVERTISEMENT - STORY CONTINUES BELOW
Two FISA warrants were requested in 2016 – last spring and in October – to use U.S. intelligence to investigate Trump campaign staff interactions with Russian officials.  The spring '16 FISA warrant was denied due to the scope being too broad.  It was then narrowed in scope and granted.
take our poll - story continues below
Whom do you consider to be the most corrupt Democrat Politician?
Completing this poll grants you access to America's Freedom Fighters updates free of charge. You may opt out at anytime. You also agree to this site's Privacy Policy and Terms of Use.
FISA warrants to employ U.S. intelligence agencies to spy on Americans are only issued to address dire national security threats. The standard to issue such warrants against staff members of a presidential campaign from an opposing political party should have been even higher than the normal requirements.
ADVERTISEMENT - STORY CONTINUES BELOW
HELLO???? WATERGATE ANYONE????
In light of Clapper's statement that no evidence of collusion between the Trump campaign and Russians was found and the rash of anti-Trump intelligence leaks after the election, there are serious questions as to whether these warrants were sought by Obama officials to conduct fishing expeditions to find information to hurt Trump's presidential bid.
ADVERTISEMENT - STORY CONTINUES BELOW
As if the surveillance that occurred under the Obama administration to James Rosen, his family, Sharyl Attkisson, Angela Merkel, and many others never occurred.  There is evidence showing that both occurred.  Never mind the CIA, the NSA, and the FBI have a history of lying to the America people i.e. MkUltra, Operation Mockingbird, Operation Northwoods, Operation Paperclip. The government also has a habit of changing the narrative so they aren't the bad guy i.e. Waco, Ruby Ridge. The FBI cannot investigate its way out of a paper bag i.e. Benghazi, Hillary's email, etc. so excuse me if I don't buy the clown show from yesterday. Past history shows they are not to be trusted.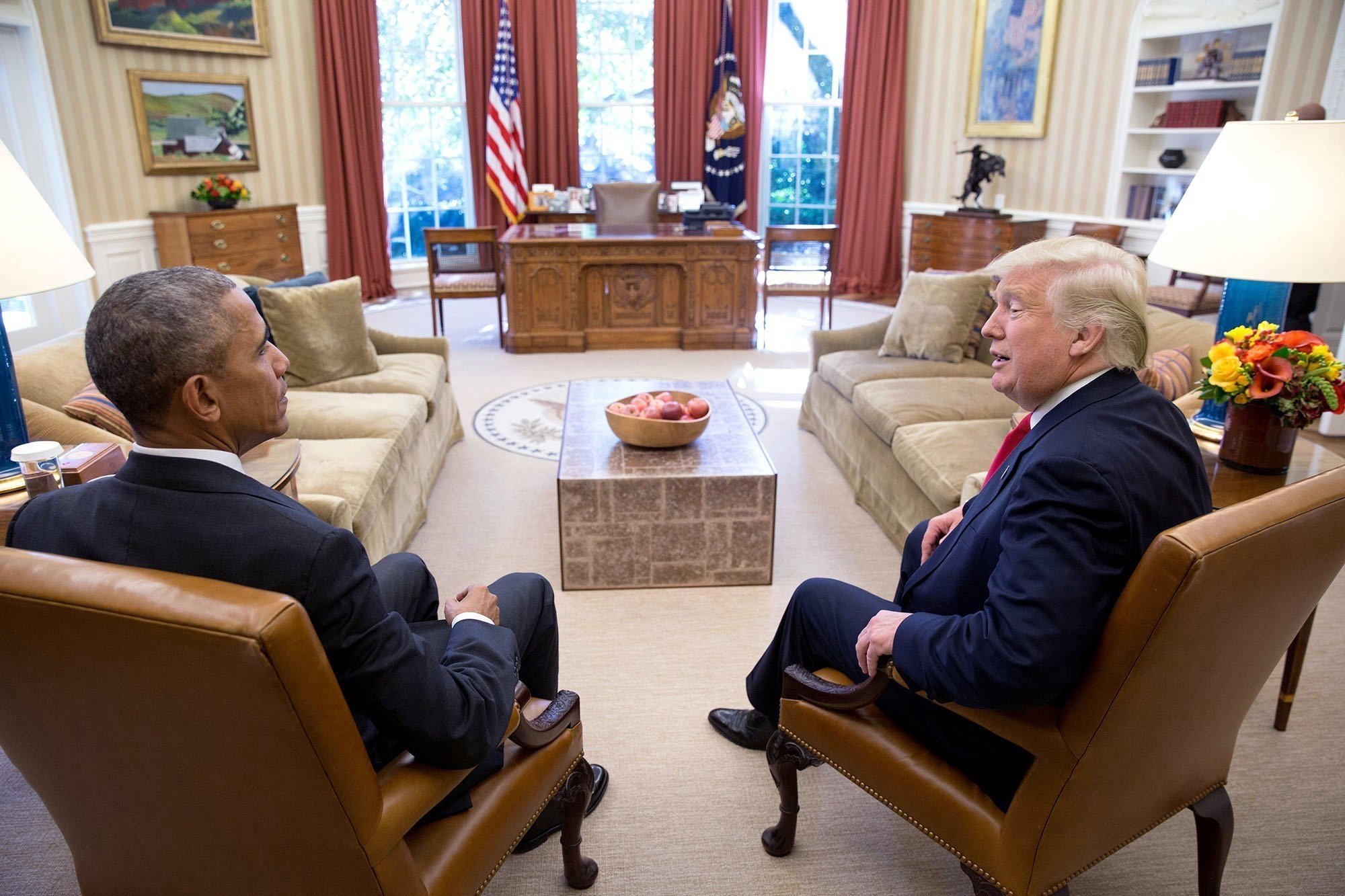 The one new revelation to come out at this hearing?  Senior Obama administration officials knew the identities of surveillance targets. One of those targets was retired General Michael Flynn.  Gen. Flynn lost his job after the monitored conversation with the Russian ambassador was revealed and the content of the conversation was revealed to be sanctions relief, despite his early private and public claims otherwise.
Yet Gen. Flynn's identity was never supposed to have been made public or even revealed.  Despite the routine nature of the surveillance of the Russian ambassador, it uncovered classified information and the identity of any U.S. citizen should have been redacted…except it wasn't. Not only was his name revealed, it was leaked to the media.
According to the front page of the New York Times on Jan. 19 —
"…intelligence reports based on some of the wiretapped communications had been provided to the White House."
The New York Times also reported in February that surveillance of Trump aides suspected of ties with Russia had been disseminated widely throughout the government, without privacy protections, by order of the lame duck Obama administration under newly-relaxed NSA rules.
So it seems Monday's hearing did in part debunk President Trump's wiretapping claims but it leaves his underlying claims of surveillance of the Trump campaign intact and the results were shared throughout all levels of the government, even to the Obama White House.  Classified information and intelligence were leaked, illegally to the leftist Mainstream Media.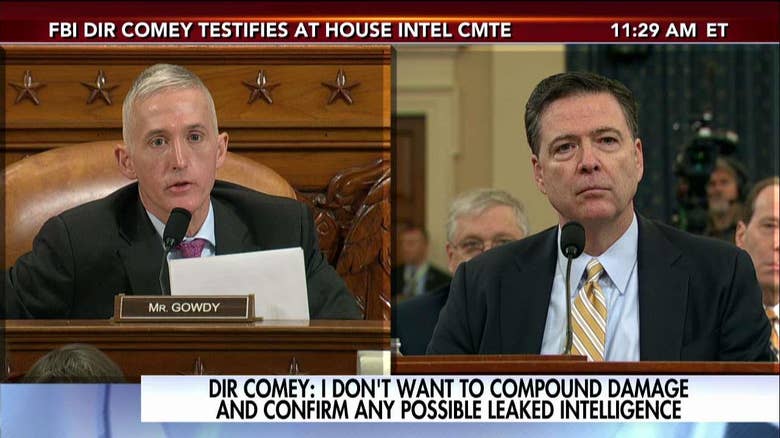 In a telling exchange between  FBI Director James Comey on Monday, Rep. Trey Gowdy (R-SC) demonstrated that Obama aides have broken the law:
GOWDY: Do you know whether Director of National Intelligence]James Clapper knew the name of the U.S. citizen that appeared in the New York Times and Washington Post?

COMEY: I can't say in this forum because again, I don't wanna confirm that there was classified information in the newspaper.

GOWDY: Would he have access to an unmasked name?

COMEY: In — in some circumstances, sure, he was the director of national intelligence. But I'm not talking about the particular.

GOWDY: Would Director [of the Central Intelligence Agency James] Brennan have access to an unmasked U.S. citizen's name?

COMEY: In some circumstances, yes.

GOWDY: Would National Security Adviser Susan Rice have access to an unmasked U.S. citizen's name?

COMEY: I think any — yes, in general, and any other national security adviser would, I think, as a matter of their ordinary course of their business.

GOWDY: Would former White House Adviser Ben Rhodes have access to an unmasked U.S. citizen's name?

COMEY: I don't know the answer to that.

GOWDY: Would former Attorney General Loretta Lynch have access to an unmasked U.S. citizen's name? COMEY: In general, yes, as would any attorney general.

GOWDY: So that would also include Acting AG Sally Yates?

COMEY: Same answer.

GOWDY: Did you brief President Obama on — well, I'll just ask you. Did you brief President Obama on any calls involving Michael Flynn?

COMEY: I'm not gonna get into either that particular case that matter, or any conversations I had with the president. So I can't answer that.
Gowdy was in full prosecutor mode and managed to reveal a lengthy list of potential suspects. Given the FBI and NSA testified that there was still no evidence of collusion between the Trump campaign and the Russian government, the fact remains that the only crime that is known to have occurred with absolute certainty was the leaking of Flynn's name and the contents of his conversation with the Russian ambassador. Rather than hurting President Trump, it seems the left merely raised more questions and suspicions.
God Bless.
Here's How To Be Sure To Continue Seeing Our Content On Facebook
TOGETHER WE WILL MAKE AMERICA GREAT AGAIN!
Dean James III% AMERICA'S FREEDOM FIGHTERS
Please like and share on Facebook and Twitter!
Facebook Has Banned Us!
The leftists at Facebook decided they didn't like our message, so they removed our page and are censoring us. Help us fight back and subscribe to our newsletter so that you can stay up-to-date with everything Facebook doesn't want you to see!
Disqus Comments