Sassy Liberty AMERICA'S FREEDOM FIGHTER – 
Donald Trump is starting off with a bang and he's not even made it to Inauguration Day yet.  In his Gettysburg Address, Trump made some promises.  He's already getting started on keeping those promises, making them more than just empty campaign nonsense.
ADVERTISEMENT - STORY CONTINUES BELOW
Anyone who is appointed to Donald Trump's administration will be banned from becoming a paid lobbyist for five years after leaving the White House. This came from Trump's transition office on Wednesday evening.
Trump aide Sean Spicer laid out the lobbying ban during a conference call with reporters.  "It goes back to Mr. Trump's goal of making sure that people aren't using government to enrich themselves," Spicer said. This is the Trump team's first meeting with the press since last week's presidential election. The ban will require all appointees to sign a form agreeing to abide by the ban before starting work.
Spicer added that registered federal or state lobbyists would not be allowed to serve in the Trump administration, but did not explicitly mention former lobbyists.
Throughout the campaign, the president-elect  vowed to "drain the swamp" of Washington, partly by decreasing the role of lobbyists and special interests in policymaking. Spicer said this is the first step toward that goal.
ADVERTISEMENT - STORY CONTINUES BELOW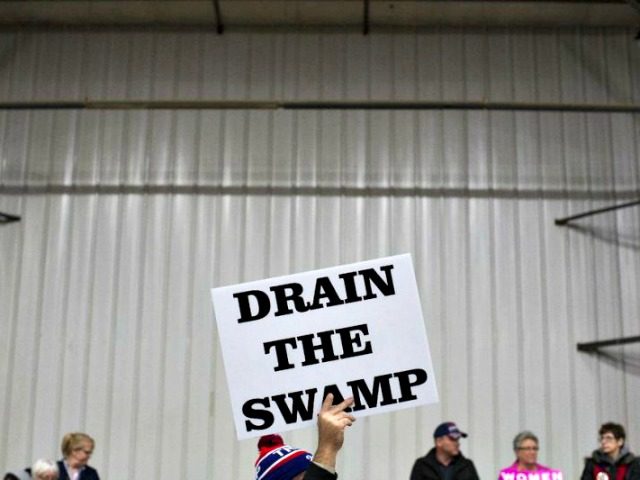 The Trump transition team has plans to meet with former National Security Advisor Henry Kissinger, Gov. Nikki Haley, Gov. Rick Scott, Fred Smith, House Financial Services Committee Chairman Jeb Hensarling, Gen. Jack Keane, Admiral Mike Rogers, and former Secretary of State Ken Blackwell on Thursday. The first teams would meet with National Security Agency, the State Department, the Justice Department, and the Defense Department with plans to launch further endeavors.
take our poll - story continues below
Whom do you consider to be the most corrupt Democrat Politician?
Completing this poll grants you access to AFF updates free of charge. You may opt out at anytime. You also agree to this site's Privacy Policy and Terms of Use.
The transition team will also form several so-called "landing teams" to go to federal agencies to facilitate the transition. This is in an effort to make the transition a smooth and seamless one, as Trump as pointed out repeatedly, there is a lot of work to do.
ADVERTISEMENT - STORY CONTINUES BELOW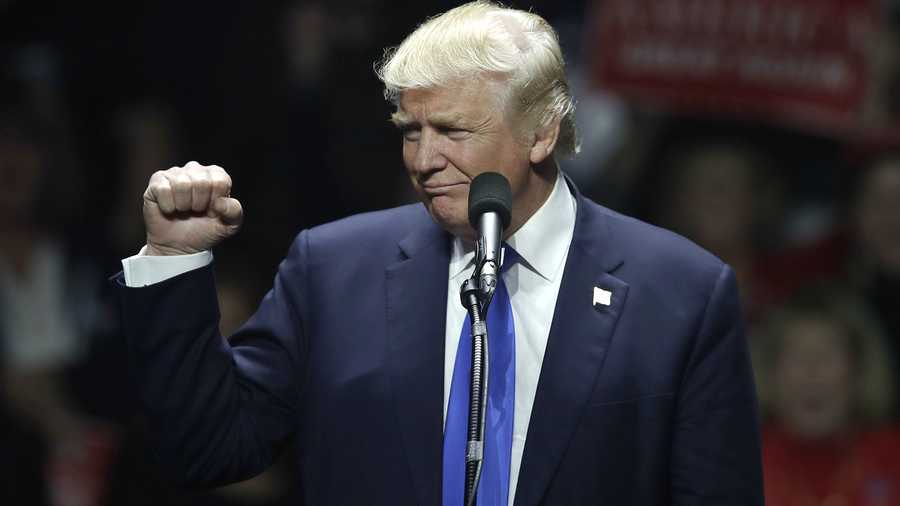 "That's the problem with the system — the system," Trump said. "We're doing a lot of things to clean up the system. But everybody that works for the government, they then leave government and they become a lobbyist, essentially. I mean, the whole place is one big lobbyist."
h/t – Breitbart
God Bless. 
Dean James III% AMERICA'S FREEDOM FIGHTERS
 Please share this on all Social Media!
Facebook Has Banned Us!
The leftists at Facebook decided they didn't like our message, so they removed our page and are censoring us. Help us fight back and subscribe to our newsletter so that you can stay up-to-date with everything Facebook doesn't want you to see!
Disqus Comments