Lady Gaga and Occupant Of The White House, Joe Biden appeared in a public service announcement together for Funny or Die on sexual assault.
Yes you read that correctly….this would be uber creepy "Uncle Joe" the same man infamous for getting too handsy with….well, just about everyone up to and including known criminal, former Secretary of State, and twice failed Presidential candidate Hillary Clinton.
Can you say….EWWWW?
This joint collaboration has been dubbed "It's On Us" and according to ItsOnUs.org the initiative is to be  "a rallying cry inviting everyone to step up and realize that the solution begins with us."
"It's On Us" asks people to take the pledge –
To recognize that non-consensual sex is sexual assault
To identify situations in which sexual assault may occur
To intervene in situations where consent has not or cannot be given
To create an environment in which sexual assault is unacceptable and survivors are supported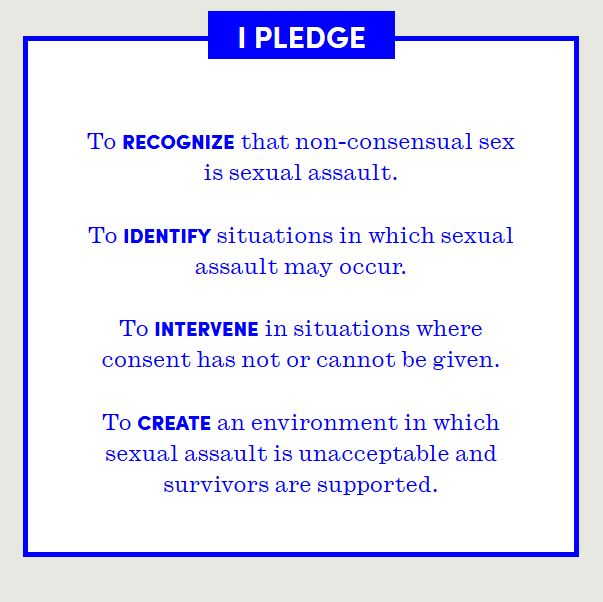 The minute-long video, which was posted on Lady Gaga's Twitter account Wednesday, showed the singer and politician sitting side-by-side. Biden began speaking first, calling Lady Gaga "a great friend and a fierce advocate."
Gaga says she is a victim of sexual assault herself, singing about the experience in a song called "Til It Happens To You."
"I am a sexual assault survivor and I know the effects, the aftermath, the trauma: psychological, physical, mental," she says in the video. "It can be terrifying waking up every day feeling unsafe in your own body."
A message from me & my buddy Vice President @JoeBiden @ItsOnUs to stop sexual assault. Go to https://t.co/aMd5silSst #ItsOnUs to help. ?? pic.twitter.com/w5JGRCd2z8

— Lady Gaga (@ladygaga) October 25, 2017
While sexual assault is indeed very serious and a repugnant, despicable violation — where were these people when they were attempting to elect Hillary Clinton for president….TWICE?? A woman married to a serial rapist with allegations of sexual assault dating back to longer than I have been alive with victims stretching well into the double digits?
I applaud Gaga for speaking up in an effort to help those who also suffer and to give them a voice, but to team up with creepy Joe Biden makes a mockery of that message.  It is bizarre in the extreme! Perhaps former President Bill Clinton was booked?
Honored to work with a woman of great courage, my friend @ladygaga. With her leadership, and your help, we can change the culture. #ItsOnUs https://t.co/ZcaOqncopa

— Joe Biden (@JoeBiden) October 25, 2017
Biden states of Gaga's efforts –
"She's shown enormous courage and we want to make it real clear. It's on us, it's on everyone to intervene — to stop abuse when they see about and when they hear about it, to intervene. No man has a right to raise a hand to a woman for any reason other than self-defense. Ever. Period."
Former Milwaukee County Sheriff David Clarke said it best –
"If there's one person in the United States of America, maybe in the world who has no respect for the victims of sexual assault, the women who have been sexually assaulted or have been subjected to that sort of behavior in the workplace, it's Mrs. 

Bill Clinton

. She doesn't care about those women. The reputation of her husband, to prop him up in the White House was more important to her than these victims."
Hillary famously said on her campaign website regarding campus sexual assault that victim's "right to be believed." Apparently, just as long as they are not victims of Bill Clinton right?
Meanwhile it took Creepy Uncle Joe some six days to even respond to the fall out from all of the allegations of sexual harassment, sexual assault, and rape levied at major Democratic campaign donor Harvey Weinstein.  Neither Joe Biden nor Hillary Clinton offered to give any money back received from Weinstein.  In fact, the Clinton Foundation flat out refused stating the funds had already been spent. Hillary herself took five days to respond and did so only under extreme political pressure.
Survivors of rape and sexual assault deserve more than lip service from those perpetuating the problem.  These people can initiate all the campaigns they like but until those that perpetrate this sort of act are held accountable? Nothing is going to change.
?Be sure to sign up for our FREE newsletter and we'll keep you in the loop by CLICKING HERE!?
?Be sure to follow us at TRUTH SOCIAL, TWITTER, PARLER, GETTR and OUR EXCLUSIVE TELEGRAM GROUP.
Please take a moment and share our articles with your friends,  family and on all social media sites! Thank you, we appreciate it!
Facebook Has Banned Us!
The leftists at Facebook decided they didn't like our message, so they removed our page and are censoring us. Help us fight back and subscribe to our newsletter so that you can stay up-to-date with everything Facebook doesn't want you to see!
Disqus Comments